commercial@alhambrathalasso.com
72 240590
Thalasso and relaxation
Thalasso and relaxation
Thalassotherapy in a hotel Hammamet

Download our catalog THALASSO 2018

A thalasso center of 4,500 m2, a space dedicated to your pleasure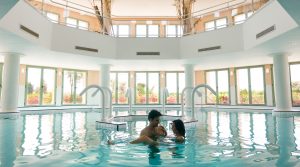 Before or after your sea bath, once a week or several times a day, alone or as a couple, with the children or to do you good, our thalasso center is accessible at any time during your stay at the Alhambra Thalasso of Hammamet.
We have gathered in this vast area dedicated to appeasement and well-being everything you could expect. No fewer than 37 treatment rooms await you for treatments of all kinds or soothing and restorative massages.
You will soon forget the stress of everyday life, by entering the hammam or the sauna, and if you prefer to enjoy your stay for a fitness, our fitness area has been thought for you.
---
Relax and fully enjoy your holidays at the Thalasso Hotel Hammamet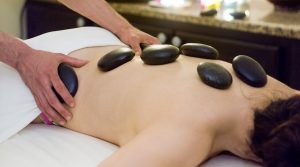 In this soothing setting, do not think about anything. Even your children will enjoy the outdoor swimming pool reserved for them. Enjoy these moments of freedom to think only of you and discover the benefits of our aqua massage pool. To relax and feel good, nothing is better than a passage in the saltwater swimming pool of our thalassotherapy center. Its aqua tonic course will make you happy.
And because we believe that well-being must be total and permanent, extend these beneficial effects by visiting our tea-making facilities. Mens Sana in Corpore Sano, finally a phrase that makes all sense in your holiday hotel in Tunisia.
---
La Thalasso, the sea, gastronomy … all the richness of your holiday hotel Hammamet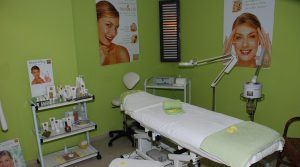 Your stay at the Alhambra Thalasso will be under the sign of well-being with this thalassotherapy area. What a pleasure then to find the whole family to enjoy our outdoor or indoor pools or join us on the fine sand of our private beach.
The 184 rooms and suites of your thalasso hotel are located in a green and landscaped park just a few steps from the beach. A careful decoration, Andalusian architecture and all the modern equipments you dream of (TV, wi-fi, …). Definitely, the well-being at the Alhambra Thalasso is experienced and felt at every moment and not only during your stay in our Thalasso center.
Because feel good and the sea air dig, then join one of our 8 restaurants and cafes. In different settings but still refined, embark on a new quest for pleasure by accessing all the cuisine of the world. Young and old alike will find something to please themselves, …
---
Thalasso and well-being, the heart of your holidays in Tunisia in Hammamet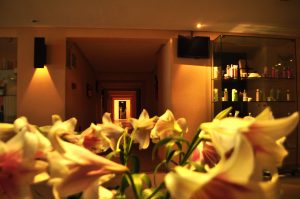 A thalasso area of 4.500 m2 with hammam, sauna and many other facilities
37 treatment rooms for you to enjoy with a wide choice of massages of all kinds
Fitness center to get in shape
An indoor seawater pool
An aqua tonic course to make you feel good
A pool of aqua massages to feel the fullness
The tisanerie to prolong this pleasure
A refined and luxurious hotel with all the facilities you need
A team at your disposal to answer all your requests